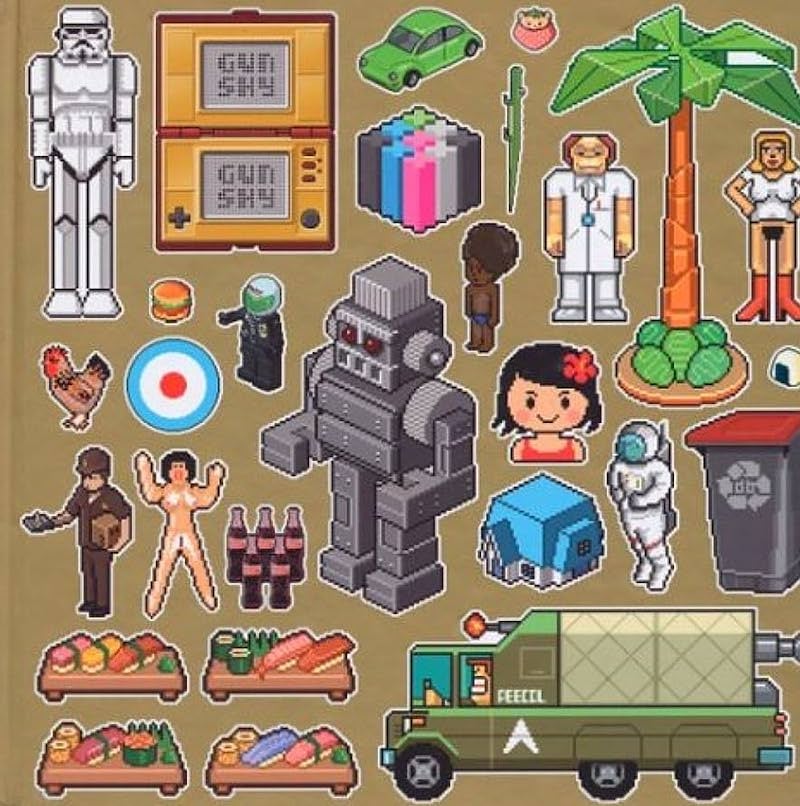 Francis Lam - Pixel World
CHF

59.00
Sammlung exzellenter Pixel-Grafiken!
Das Buch «Pixel World» von Francis Lam bietet eine reiche Sammlung an hervorragenden Pixel-Grafiken von 30 bekannten Grafikerinnen und Grafikrn (u.a. mit Eboy) aus aller Welt. Dabei geht das Buch auf verschiedene Stilrichtungen dieses Bereichs ein und bietet auch eine Auswahl von gelungenen Pixel-Fonts (Schrifttypen).
Dem Buch liegt zusätzlich eine CD-Rom (für Mac und PC) mit über 380 Pixel-Icons bei.
--
Excellent pixel-graphics by well-known graphic designers!
A rich collection of excellent pixel graphics by 30 well-known graphic designers (including Eboy) from all over the world. The book offers different styles in this field and also a selection of successful pixel fonts (typefaces).
«Pixel World» comes with a CD-Rom (for Mac and PC) with over 380 pixel icons!
Product info:
Publisher: Laurence King
Hardcover: 224 pages, numerous color illustrations, CD Rom included.
Language: English
Year: 2003
ISBN: 978-9-88970-653-1
File under:
Graphic Design, Favorites